BUSINESS FOCUS.


Baraka Ltd.
---
Set up a maintenance team and parts management team with Chinese mechanics as the core. The team has 20 years of mine management experience and 15 years of transportation fleet management experience.
With the full cooperation of manufacturers and agents, the company's spare parts and wearing parts have sufficient inventory, which can be supported for at least 6 months, ensuring that vehicle maintenance is not restricted. If the vehicle breaks down on the way, the mechanic repair team will go to the accident site to troubleshoot as soon as possible to ensure the continuous and stable transportation work.
---
Partner.
The partners include well-known brands such as Foton, Sailun, Sany Heavy Industry and Shantui. Foton Motor provides tractors, trailers, dump trucks and other transport vehicles, Sailun Group provides tire technical support, and Sany Heavy Industry provides mining equipment.
- SUSTAINABLE DEVELOPMENT -
Nearly 15 years of overseas operation experience
Continuous and stable investment to improve logistics and transportation business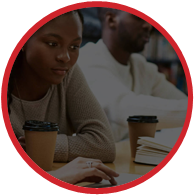 Deeply cultivate refined management to create maximum value for customers
Vigorously develop the transportation business in the Democratic Republic of the Congo, and strive to build BARAKA into a leader in the transportation and logistics industry in the Democratic Republic of the Congo within three years